A live recount of the tragedy in Garissa, Kenya. Sharing pain, bringing relief to relatives of murdered students. Solidarity born of tragedy.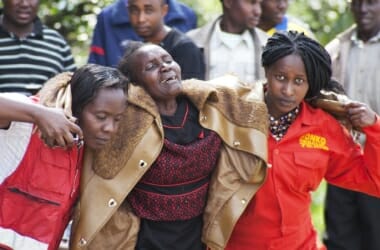 "The slaughter in Garissa took place on Good Friday. I went to the morgue where they were taking the bodies of the students for identification, not far from my home in Nairobi. I took my camera along. It was impossible not to hear the sirens. I found the parents of the murdered students fainting on one side. . . and on ther other my colleagues with news cameras. I could certainly have shot a few interviews, but I just couldn't do it; I found myself weeping with the families. There was strong pressure from all sides, opinions from the public who were anxious for news. But I needed time to digest the painful situation in order to be able to say something that would be constructive. I felt my task was to remain quiet with this pain and resist the pressure."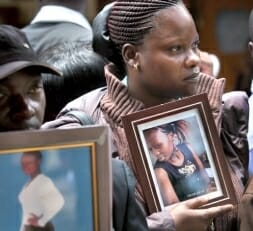 There were over 150 victims of the attack by Somali extremists at the Garissa University College in North East Kenya. The terrorists began their attack on April 3rd, targeting the Christian students. It was only a day-long front attack by government forces that prevented an even worse slaughter. But the general fear of new attacks remains so high that any incident is enough to unleash panic with very serious consequences as happened on April 12th in another university college at Uthiru, near Nairobi. An electrical transfomer caught fire on the fourth and fifth floor, causing an explosion that was similar to that of the bomb. The number of the dead reached 150 with several others seriously wounded.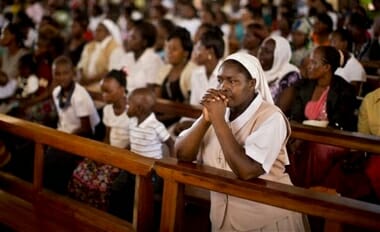 "From the first days of the attack, many of us from our community were in the morgue where 148 bodies of murdered students were taken, in order to console the people who had lost children," Charles Besigye from the local Focolare community recounts. "Today, on April 11th, we and some of our young people spent the afternoon at the morgue. It was so heartbreaking! People in total suspense who, a week later have not yet found their children. Some bodies have already been identified and they are carrying them back to their villages for burial. The suffering is huge. . . the relatives a desperate sight.We stayed with them to share their suffering, and to help them carry this heavy cross. To weep with those who are still able to, because there are some who have no more tears to shed. One of us offered to help prepare the bodies of the deceased students before their relatives saw them. It was a powerful experience! There's much solidarity on the part of several associations and the Kenyan people. They bring bread, milk, beverages, and so on. . . The sacred atmosphere that we breathe is overwhelming. There are people who offer comfort, others who pray to God."
During the Way of the Cross at the Roman Colosseum on the evening of Good Friday, the Pope used harsh words: "The thirst of Your Merciful Father," said Pope Francis, "which in You wished to embrace, forgive and save humanity, makes us think of the thirst of our persecuted brothers and sisters, beheaded and crucified for their faith in You, right beneath our eyes, or often with our complicit silence." It is a strong warning that urges us not to remain silent.
Source: focolare.org